Cristina Bachmeier is a Romanian Lawyer and member of the Berlin Bar Association, registered as European Lawyer according to § 2 EuRAG. She graduated in law from Bucharest University, Romania in 1999. From 1999 until 2001 she worked as a Director of Cabinet of the State Secretary in the Ministry of Justice in Bucharest.
She was head of the department for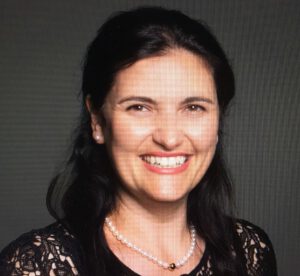 law, human resources and administration of the Romanian subsidiary of Fuchs Gewuerze GmbH (2001-2006). From 2006 until 2010 she worked as an in-house lawyer for Intact Media Group and was a legal representative at the Romanian Audiovisual Council (CNA) and representative of Antena 1 at the European Association of Commercial Television (ACT). In 2012 she gained her LL.M. in Media Law at the Johannes Gutenberg University in Mainz, Germany.
Cristina Bachmeier was a legal research associate at the Institute of European Media Law from 2012 until 2015. She was in charge for the database project DEMIS and for projects regarding comparative studies in media and press law.
Starting with April 2018 Ms. Bachmeier works as Legal Consultant for the BKS, Bundesvereinigung Kreditankauf und Servicing e.V., in Berlin.
Her main interests cover contractual and competition law, media law, general rights of personality law as well as data protection.
Publications:
Data protection by Non-Performing Loans transactions, Fundamental book of NPLs, 3rd revised and extended edition 2021, with Baranowski
Implications of the European Commission's new NPL action plan, Immobilien & Finanzierung, 3/2021
Satire and Law, NJW, 49/2016
Current Media Developments in Eastern Europe, NJW, 1-2/2015
Enabling Access to the Media for All, IRIS plus, 2014-3
Protection of Minors and Audiovisual Content On-Demand, IRIS plus, 2012-6, with Scheuer
The Citizens Right to Information – Law and Practice of the EU and its Member States, 2012, with Scheuer/Rock/Schmeyer
Ongoing coverage of pan-European developments in media law (monthly) for MultiMedia & Recht (MMR), IRIS-Newsletter, EMR-Newsletter und APR-Rundschreiben